Looking to add to your family and give back to the Chicago community at the same time? Perhaps it's finally time to adopt a pet! Despite the COVID-19 pandemic, facilities in Chicago and environs have dogs, cats and other kinds of pets ready and waiting to be adopted.
There are thousands of dogs, cats and other animals of all ages and sizes without a home across Illinois — and many are located within driving distance. For those looking to adopt, a great place to start the search for a lovable new companion is at Alive Rescue, where Guinness the dog is waiting patiently, or another local shelter. If you aren't sure if you have time to take care of a pet year round, many shelters also offer opportunities to foster pets until they are placed.
Here at Patch, with a little help from our friends at Petfinder, we create a list each week of all the pets recently put up for adoption in your area. If you're a cat person, meet Flannery, a Domestic Short Hair up for adoption. Or if dogs are more your thing, there are several great dogs available, too. Click on any listing for more information, or to start the adoption process.
Editor's note: This list was automatically generated using data compiled by Petfinder. Please report any errors or other feedback to [email protected]
Name: Flannery
Species: Cat
Location: Alive Rescue, PO Box 39111, Chicago, IL
Age, Size, Sex, Breed: Adult, Small, Male, Domestic Short Hair
---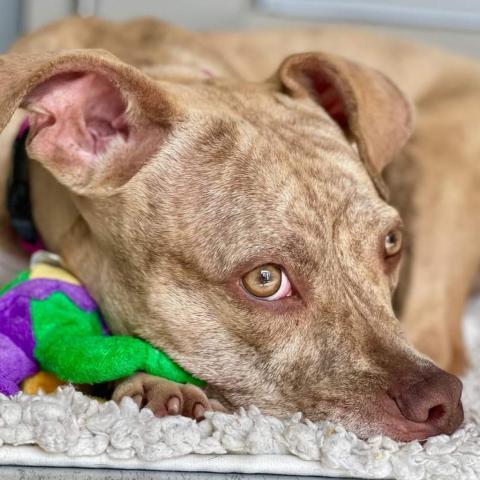 Name: Pisces
Species: Dog
Location: Alive Rescue, PO Box 39111, Chicago, IL
Age, Size, Sex, Breed: Young, Medium, Female, Pit Bull Terrier Mixed Breed Mix
---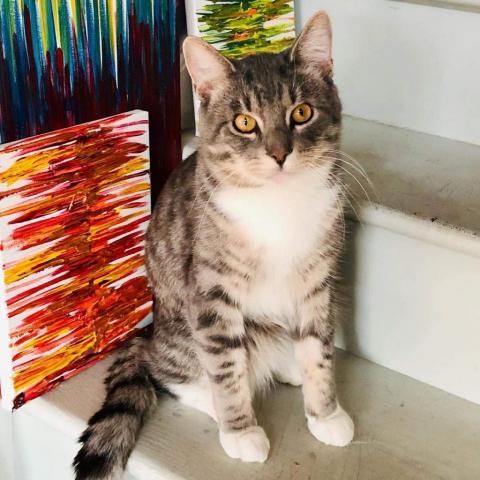 Name: Clyde (bonded with Bonnie)
Species: Cat
Location: Alive Rescue, PO Box 39111, Chicago, IL
Age, Size, Sex, Breed: Adult, Medium, Male, Domestic Short Hair
---
Name: Guinness
Species: Dog
Location: Alive Rescue, PO Box 39111, Chicago, IL
Age, Size, Sex, Breed: Baby, Medium, Male, Black Labrador Retriever
---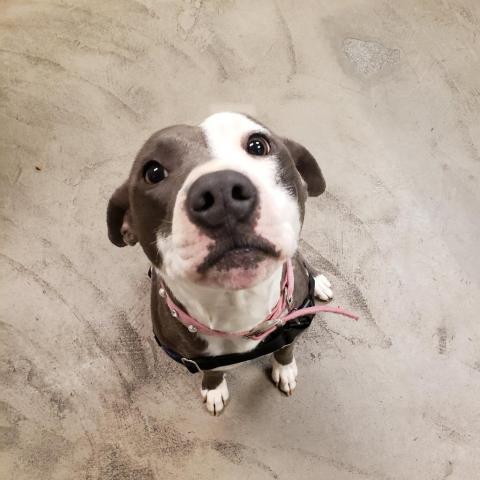 Name: Clover
Species: Dog
Location: Alive Rescue, PO Box 39111, Chicago, IL
Age, Size, Sex, Breed: Young, Medium, Female, Pit Bull Terrier Mixed Breed Mix
---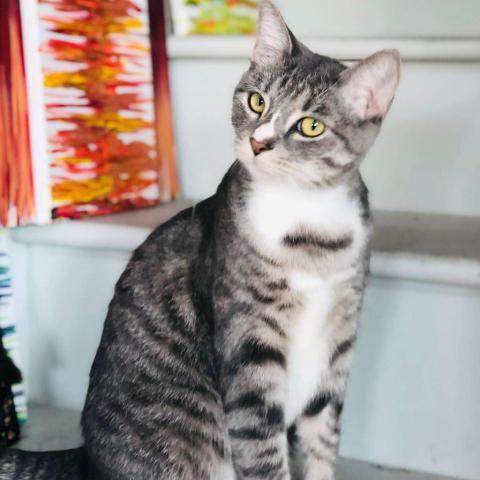 Name: Bonnie (bonded with Clyde)
Species: Cat
Location: Alive Rescue, PO Box 39111, Chicago, IL
Age, Size, Sex, Breed: Adult, Medium, Female, Domestic Short Hair
---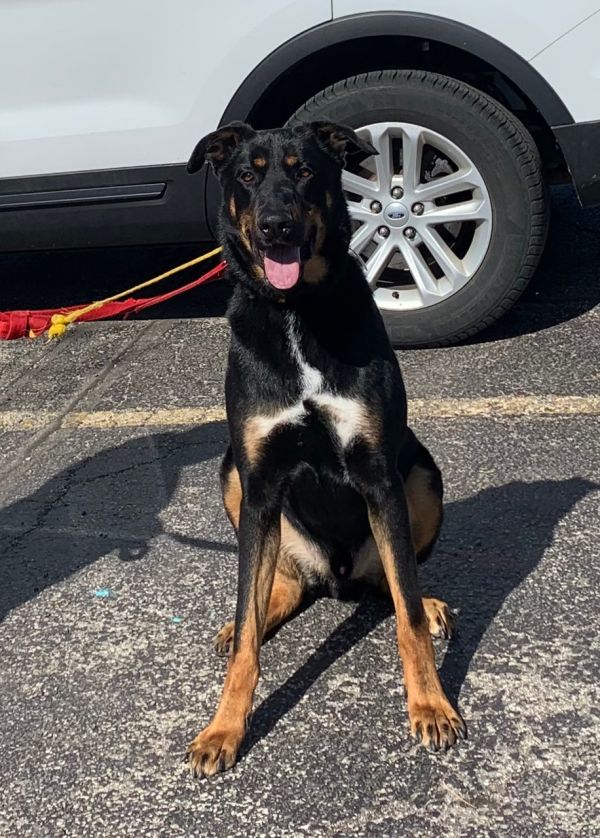 Name: Oso L.
Species: Dog
Location: German Shepherd Rescue Inc, Chicago, IL
Age, Size, Sex, Breed: Adult, Large, Male, German Shepherd Dog
Good With: Kids
Description: "Oso L is a 3 year old male shepherd mix described as active, intelligent, obedient, playful, protective, and reserved. Like…" Learn more
---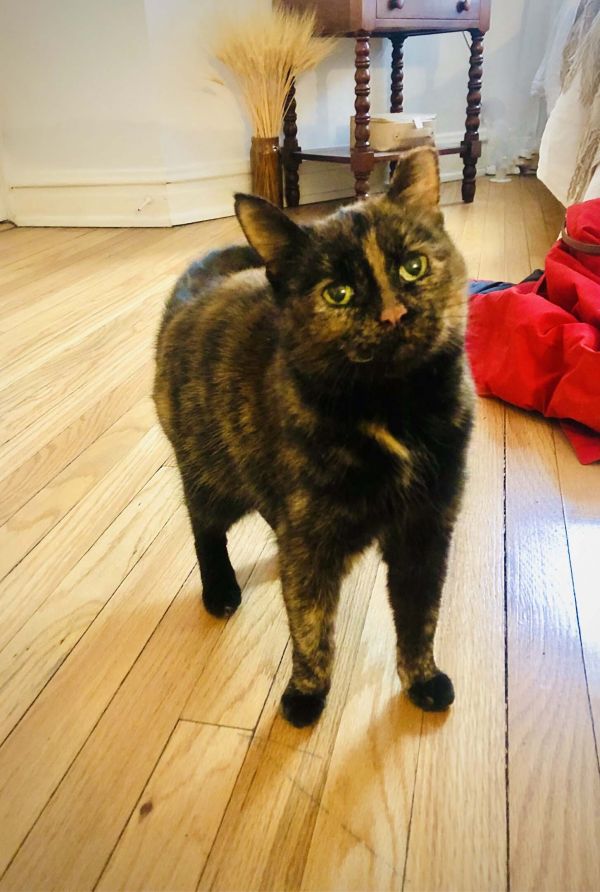 Name: Miss Millie
Species: Cat
Location: Feline Friends Chicago, Chicago, IL
Age, Size, Sex, Breed: Adult, Medium, Female, Tortoiseshell Domestic Short Hair Mix
Description: "Miss Millie is the sweetest tortie with just enough sass to prove she's got that signature "tortitude". She loves to…" Learn more
---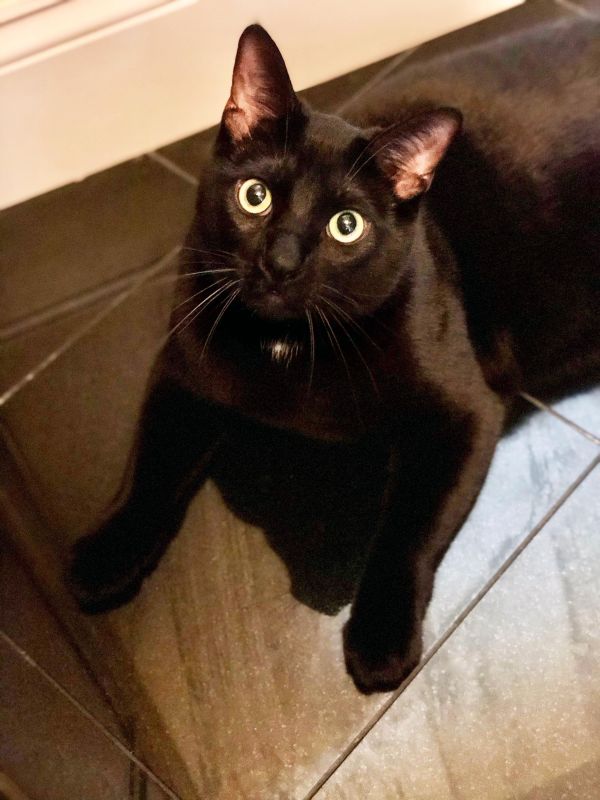 Name: Gizmo
Species: Cat
Location: Feline Friends Chicago, Chicago, IL
Age, Size, Sex, Breed: Adult, Medium, Male, Domestic Short Hair
Good With: Kids and cats
Description: "Calm, Cool, and Collected- Gizmo is the 3 C's to a Tee! This chatty boy is pretty chill, until he…" Learn more
---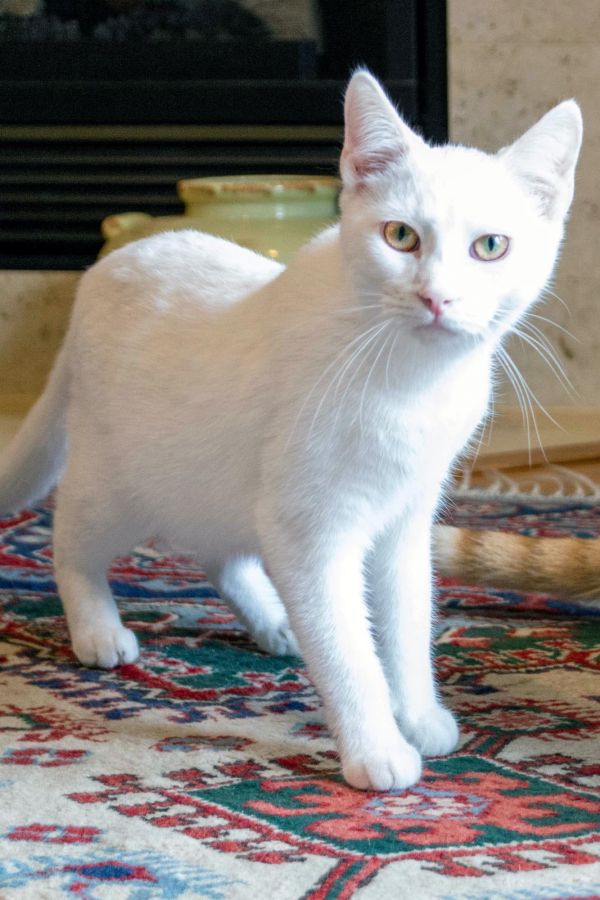 Name: Simba
Species: Cat
Location: Feline Friends Chicago, Chicago, IL
Age, Size, Sex, Breed: Young, Medium, Male, Domestic Short Hair Turkish Van Mix
Good With: Cats
Description: "The name "Simba" means "lion"- however, this sweet boy is anything but. He loves nothing more than sitting next to…" Learn more
---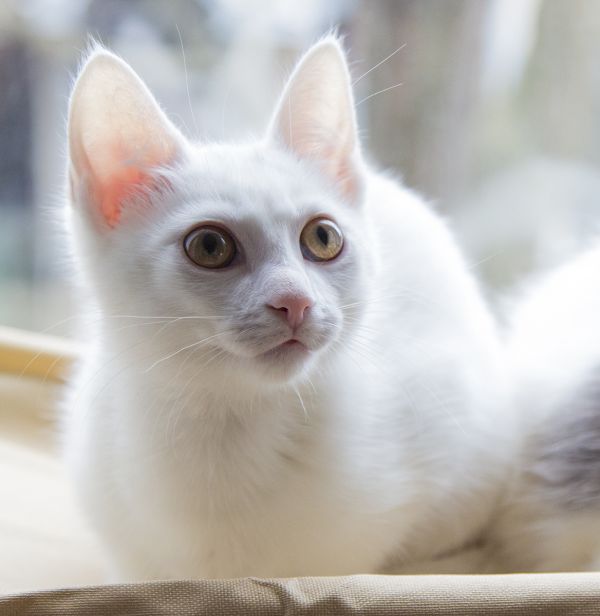 Name: Aspen and Vail
Species: Cat
Location: Chicago Cat Rescue, Chicago, IL
Age, Size, Sex, Breed: Baby, Medium, Male, Domestic Short Hair
Good With: Kids and cats
Description: "Aspen: Famous ski town in Colorado, and cute Chicago kitten, white as snow (with a little black dot on his…" Learn more
---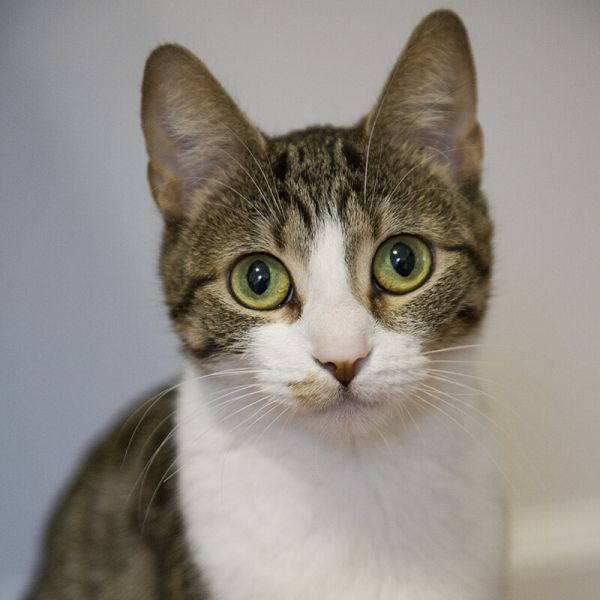 Name: Mimi
Species: Cat
Location: Chicago Cat Rescue, Chicago, IL
Age, Size, Sex, Breed: Young, Medium, Female, Domestic Short Hair
Good With: Kids
Description: "Mimi is mom to two adorable kittens (Vail and Aspen)… she loves them, but she's not one to shy away…" Learn more
---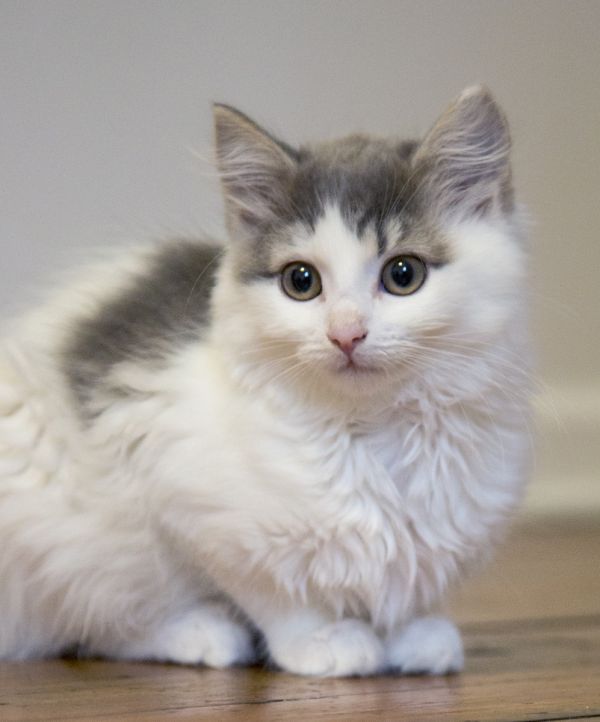 Name: Vail and Aspen
Species: Cat
Location: Chicago Cat Rescue, Chicago, IL
Age, Size, Sex, Breed: Baby, Medium, Female, Domestic Long Hair
Good With: Cats
Description: "We've got a stunner on our hands! Whether you are looking for a super cute kitten or a virtual ski…" Learn more
---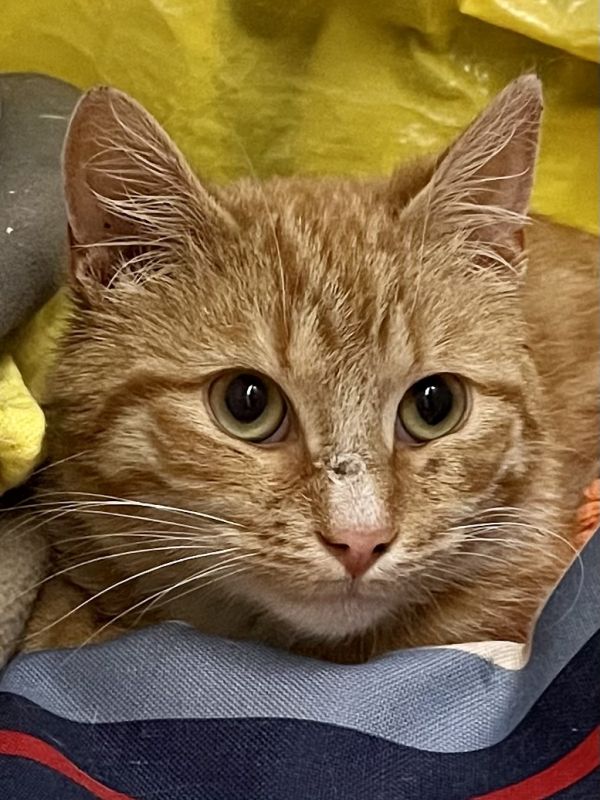 Name: Honey
Species: Cat
Location: Cat Care And Rescue Inc, Chicago, IL
Age, Size, Sex, Breed: Baby, Small, Male, Tabby
Good With: Cats
Description: "Honey is a sweet loving 5 month old orange tabby boy kitten. He does have a bonded colony mate he…" Learn more
---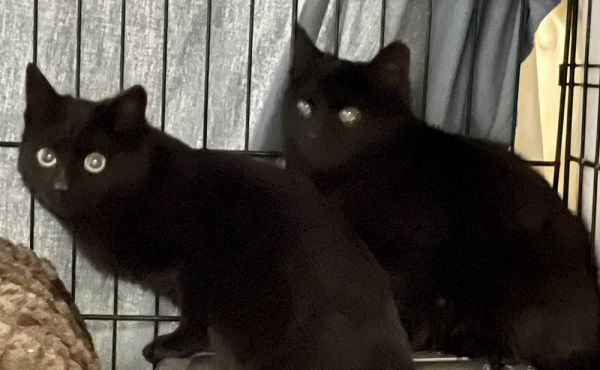 Name: Sugar
Species: Cat
Location: Cat Care And Rescue Inc, Chicago, IL
Age, Size, Sex, Breed: Baby, Small, Female, Domestic Short Hair
Good With: Cats
Description: "Sugar is a sweet loving 5 month old gorgeous sleek black female kitten. She does have a bonded colony mate…" Learn more
---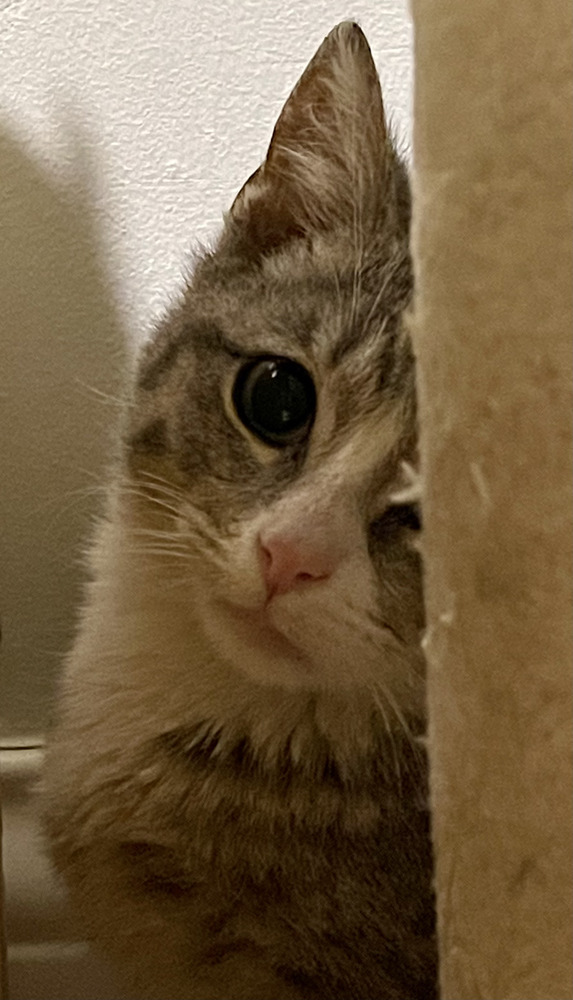 Name: Oats
Species: Cat
Location: Cat Care And Rescue Inc, Chicago, IL
Age, Size, Sex, Breed: Baby, Small, Male, Tabby
Good With: Cats
Description: "Oats is a sweet loving 4 month old brown, cream and white tuxedo medium haired male kitten. He does have…" Learn more
---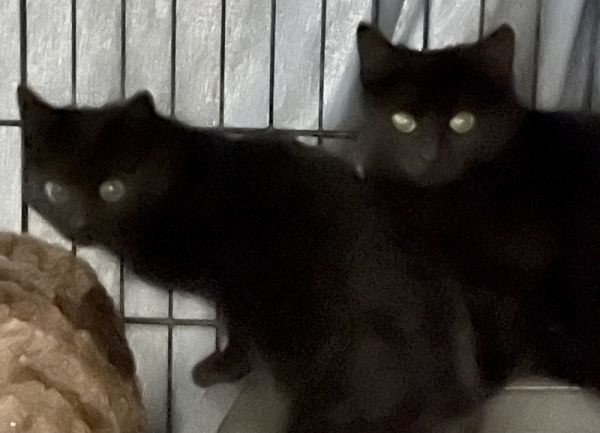 Name: Spice
Species: Cat
Location: Cat Care And Rescue Inc, Chicago, IL
Age, Size, Sex, Breed: Baby, Small, Female, Domestic Short Hair
Good With: Cats
Description: "Spice is a sweet loving 5 month old gorgeous sleek black female kitten. She does have a bonded colony mate,…" Learn more
---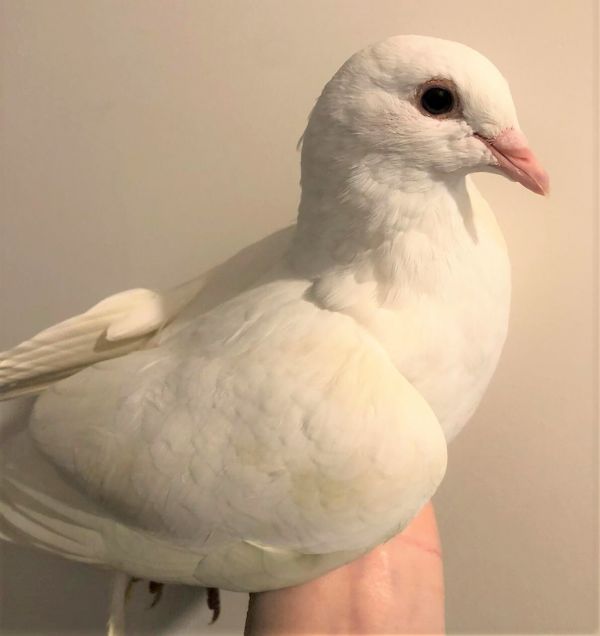 Name: Wendy
Species: Dove
Location: Great Lakes Pigeon Rescue, Chicago, IL
Age, Size, Sex, Breed: Baby, Large, Female, Pigeon
Good With: Kids, dogs and cats
Description: "Wendy was found as just a wee baby, with her sibling, Tootles, abandoned and scared in the middle of a…" Learn more
---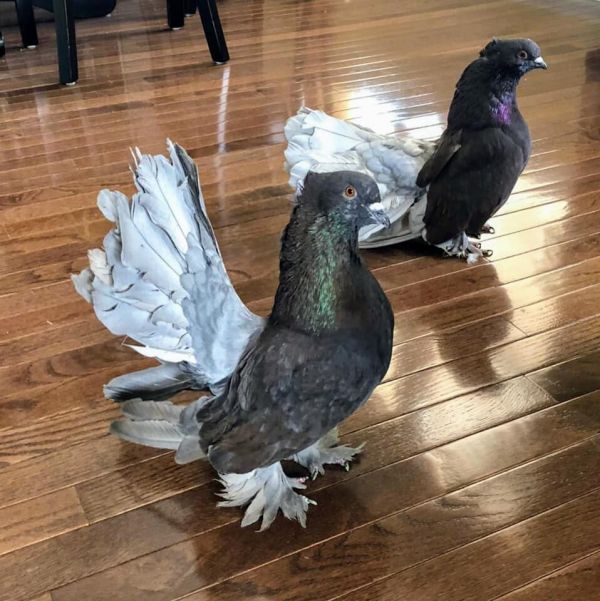 Name: Maximiliano and Carlota (pair)
Species: Dove
Location: Great Lakes Pigeon Rescue, Chicago, IL
Age, Size, Sex, Breed: Adult, Large, Unknown, Pigeon
Good With: Kids, dogs and cats
Description: "Maximiliano and Carlota look just like royalty and say why yes they do know they are always the most beautiful…" Learn more
---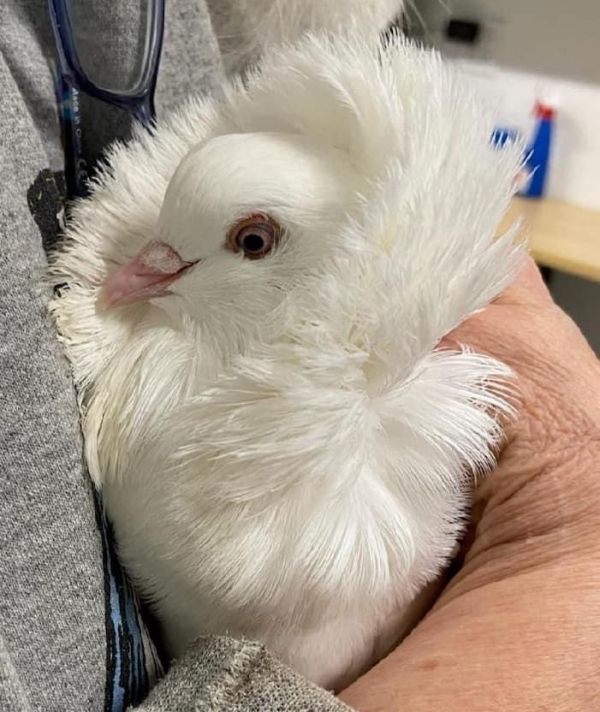 Name: Foxy
Species: Dove
Location: Great Lakes Pigeon Rescue, Chicago, IL
Age, Size, Sex, Breed: Adult, Medium, Male, Pigeon
Good With: Kids, dogs and cats
Description: "Foxy's life was saved in a daring rescue, as he was found desperately trying to stay afloat in the middle…" Learn more
---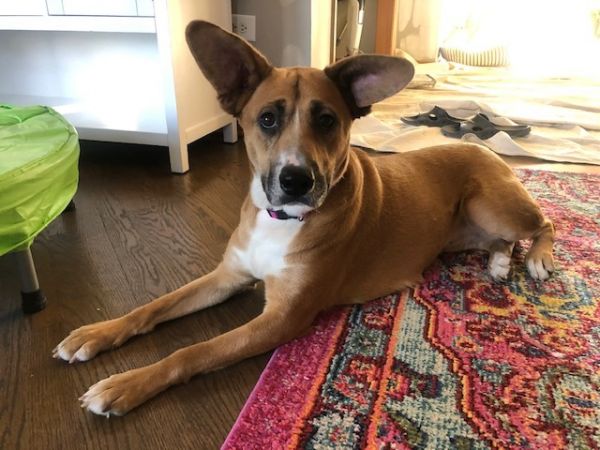 Name: Winnie
Species: Dog
Location: Starfish Animal Rescue, Chicago, IL
Age, Size, Sex, Breed: Adult, Medium, Female, Shepherd
Good With: Dogs
Description: "Meet Winnie! Winnie just turned one. She's a wonderful dog and very sweet. She is a Shepherd mix and weighs…" Learn more
---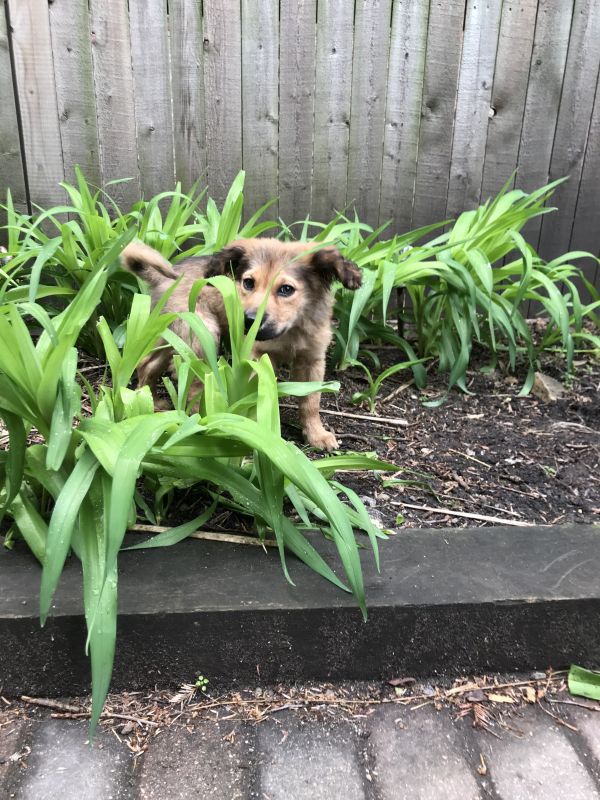 Name: Rascal
Species: Dog
Location: Starfish Animal Rescue, Chicago, IL
Age, Size, Sex, Breed: Baby, Medium, Male, Terrier
Good With: Dogs
Description: "Hi, my name is Rascal – I am an adorable terrier mix pup born in mid February, and patiently waiting…" Learn more
---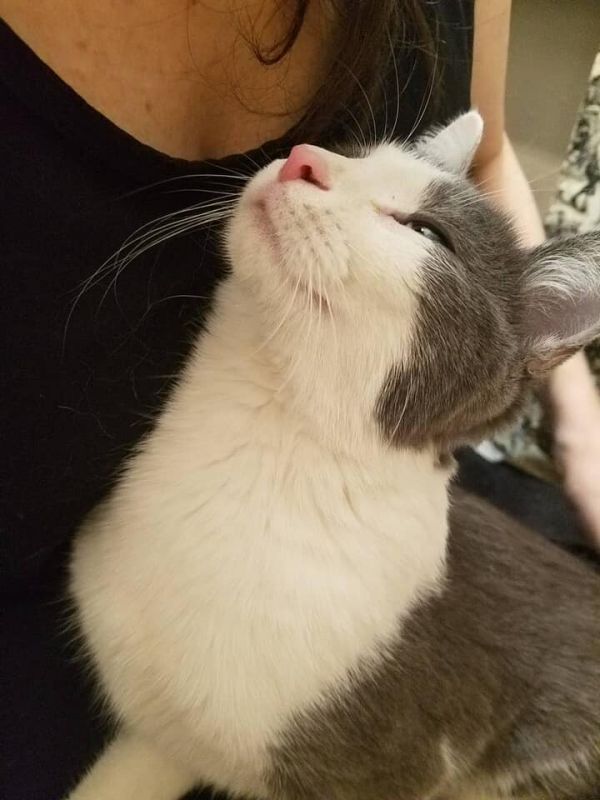 Name: Lucille
Species: Cat
Location: Carf The Critical Animal Relief Foundation, Chicago, IL
Age, Size, Sex, Breed: Baby, Medium, Female, Manx
Description: "You need someone in your life that looks at you like this! Lucille is a lovely, dainty, slightly shy girl…" Learn more
---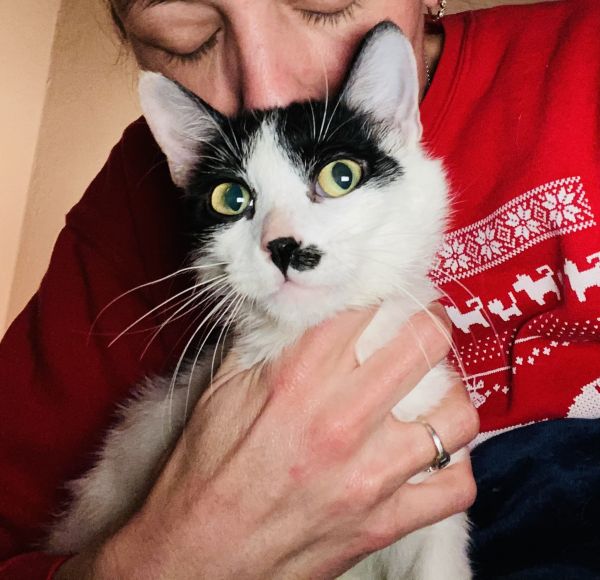 Name: Oscar
Species: Cat
Location: Carf The Critical Animal Relief Foundation, Chicago, IL
Age, Size, Sex, Breed: Baby, Medium, Male, Domestic Short Hair
Good With: Dogs and cats
Description: "Isn't Oscar just the cutest with his little half 'stache?!?! He has quite the personality too. Just wants to have…" Learn more
---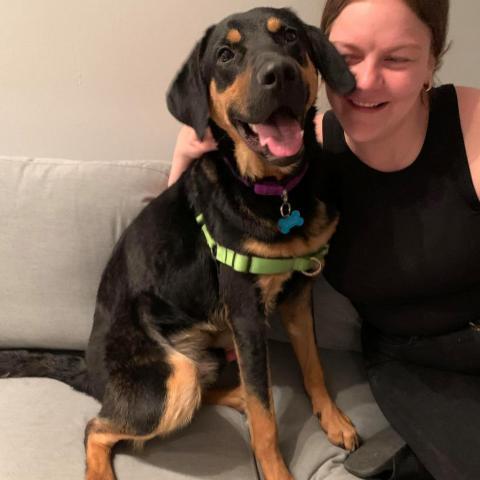 Name: Buie
Species: Dog
Location: One Tail At A Time, Chicago, IL
Age, Size, Sex, Breed: Adult, Large, Male, Coonhound
Description: "Buie is currently living at our Adoption Center and is available to meet any time during open hours! Buie is…" Learn more
---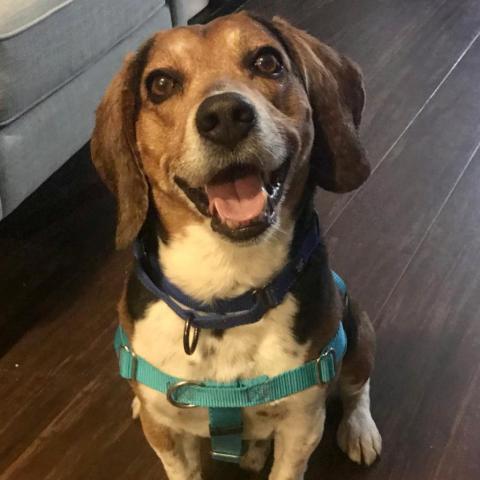 Name: Stout
Species: Dog
Location: One Tail At A Time, Chicago, IL
Age, Size, Sex, Breed: Senior, Medium, Male, Beagle
Description: "Stout will be available at our Adoption Center as of 4/4/21 on a first come basis. He is not eligible…" Learn more
---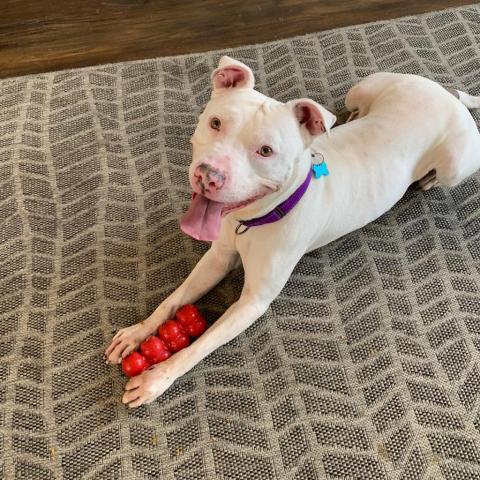 Name: Cedar
Species: Dog
Location: One Tail At A Time, Chicago, IL
Age, Size, Sex, Breed: Adult, Large, Male, Pit Bull Terrier
Description: "Cedar is living in a foster home. Submit an application from our website and then make an appointment to meet…" Learn more
---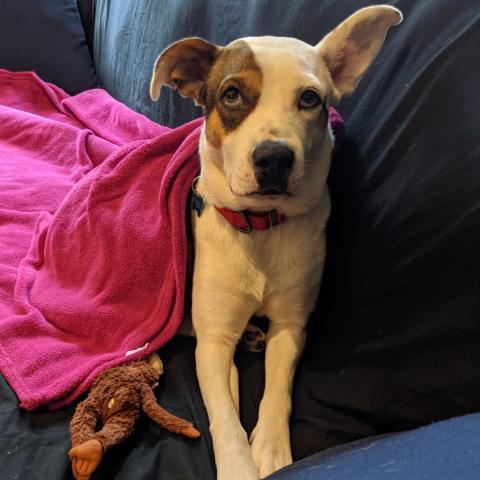 Name: Winnie Cooper
Species: Dog
Location: One Tail At A Time, Chicago, IL
Age, Size, Sex, Breed: Adult, Medium, Female, Terrier
Description: "Winnie Cooper is living in a foster home. Submit an application from our website and then make an appointment to…" Learn more
---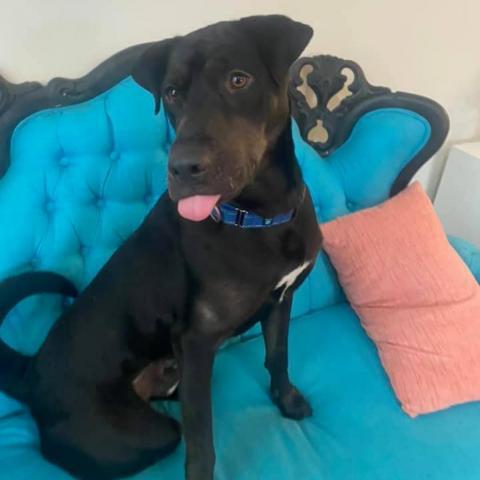 Name: Zeus
Species: Dog
Location: One Tail At A Time, Chicago, IL
Age, Size, Sex, Breed: Adult, Large, Male, Black Labrador Retriever
Description: "Zeus is living in a foster home. Submit an application from our website and then make an appointment to meet…" Learn more
---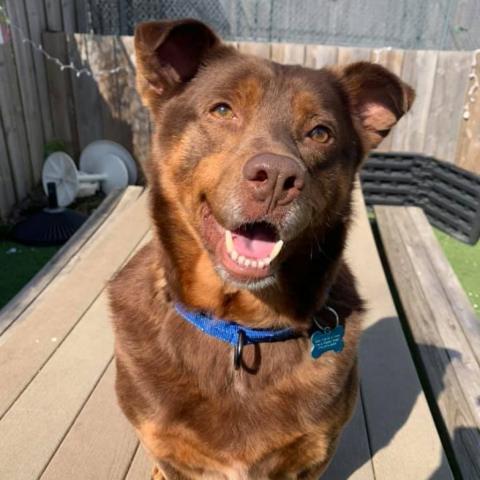 Name: Red
Species: Dog
Location: One Tail At A Time, Chicago, IL
Age, Size, Sex, Breed: Adult, Medium, Male, Cattle Dog
Description: "Red is living in a foster home. Submit an application from our website and then make an appointment to meet…" Learn more
---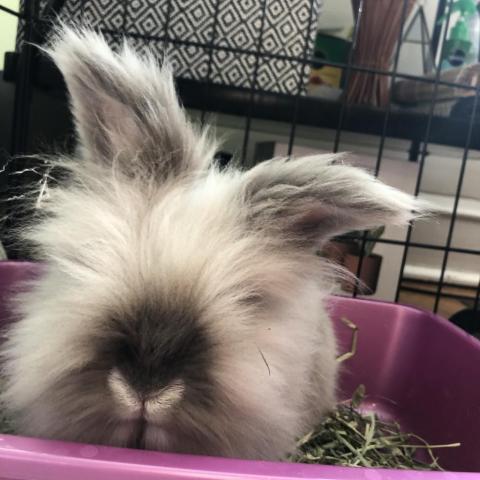 Name: Cuddles
Species: Rabbit
Location: One Tail At A Time, Chicago, IL
Age, Size, Sex, Breed: Young, Medium, Male, Jersey Wooly
Description: "Dog sociability: 60lbs and under are fine! Cat sociability: has lived with cats and does well Kid compatibility: yes! Likes:…" Learn more
---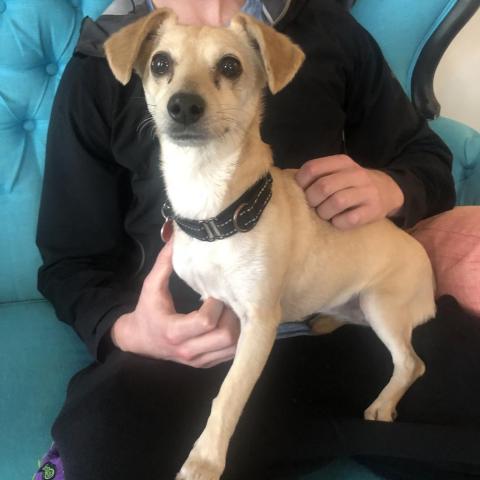 Name: Robin
Species: Dog
Location: One Tail At A Time, Chicago, IL
Age, Size, Sex, Breed: Adult, Small, Female, Chihuahua Mixed Breed Mix
Description: "Robin is living in a foster home. Submit an application from our website and then make an appointment to meet…" Learn more
---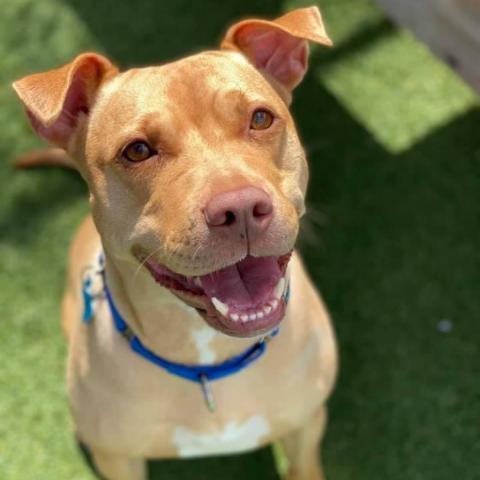 Name: Mika
Species: Dog
Location: One Tail At A Time, Chicago, IL
Age, Size, Sex, Breed: Adult, Medium, Female, Mixed Breed
Description: "Mika is living in a foster home. Submit an application from our website and then make an appointment to meet…" Learn more
---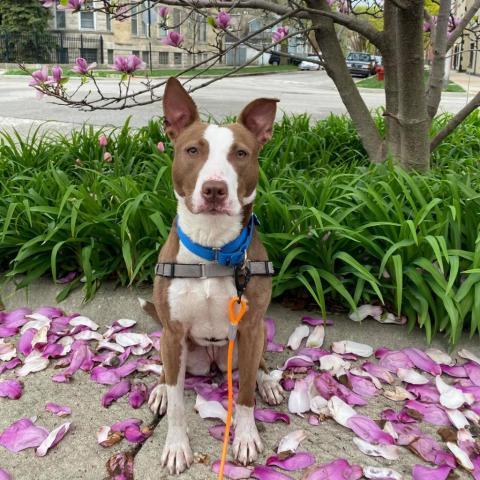 Name: Boogie
Species: Dog
Location: One Tail At A Time, Chicago, IL
Age, Size, Sex, Breed: Adult, Medium, Female, Pit Bull Terrier
Description: "Boogie is living in a foster home. Submit an application from our website and then make an appointment to meet…" Learn more
---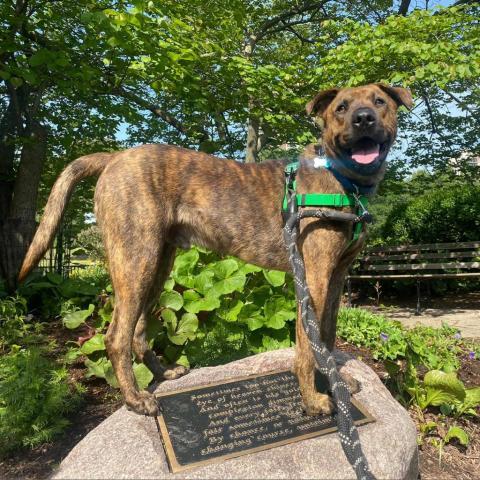 Name: Hank
Species: Dog
Location: One Tail At A Time, Chicago, IL
Age, Size, Sex, Breed: Adult, Large, Male, Mountain Cur
Description: "Hank is currently living in a foster home. Please submit an application and we will link you up for an…" Learn more
---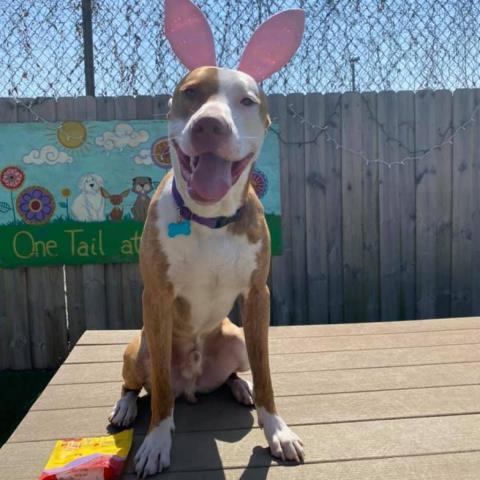 Name: Shoop
Species: Dog
Location: One Tail At A Time, Chicago, IL
Age, Size, Sex, Breed: Young, Large, Male, Terrier
Description: "As of April 3rd, Shoop will be available on a first come basis at our Adoption Center. Shoop is not…" Learn more
---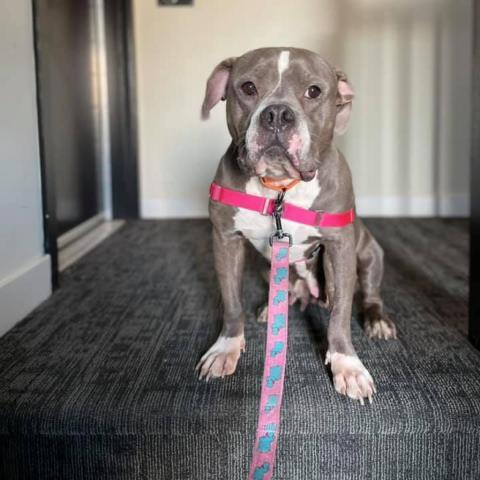 Name: Wendy
Species: Dog
Location: One Tail At A Time, Chicago, IL
Age, Size, Sex, Breed: Adult, Large, Female, Pit Bull Terrier
Description: "Wendy is living in a foster home. Submit an application from our website and then make an appointment to meet…" Learn more
---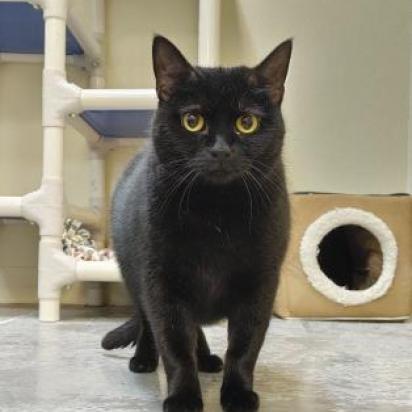 Name: Myrtle
Species: Cat
Location: One Tail At A Time, Chicago, IL
Age, Size, Sex, Breed: Senior, Large, Female, Domestic Short Hair
Description: "Age: ~7 Dog sociability: unknown Cat sociability: unknown Kid compatibility: likely not a match Likes: Head and cheek scratches, a…" Learn more
---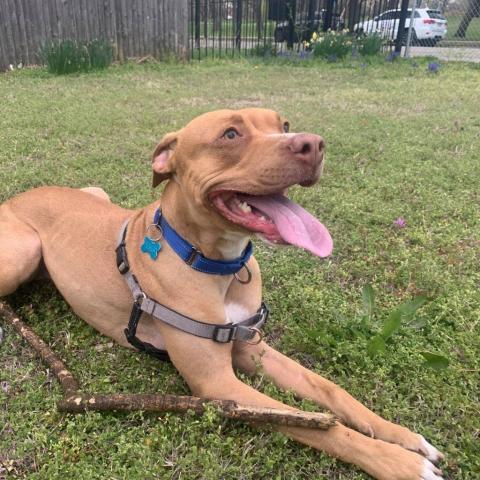 Name: Hassain
Species: Dog
Location: One Tail At A Time, Chicago, IL
Age, Size, Sex, Breed: Adult, Medium, Male, Pit Bull Terrier
Description: "Hassain is living in a foster home. Submit an application from our website and then make an appointment to meet…" Learn more
---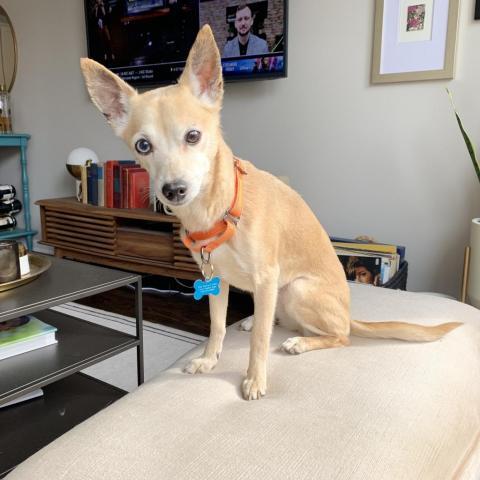 Name: Lil Bit
Species: Dog
Location: One Tail At A Time, Chicago, IL
Age, Size, Sex, Breed: Senior, Medium, Female, Whippet
Description: "Lil Bit is living in a foster home. Submit an application from our website and then make an appointment to…" Learn more
---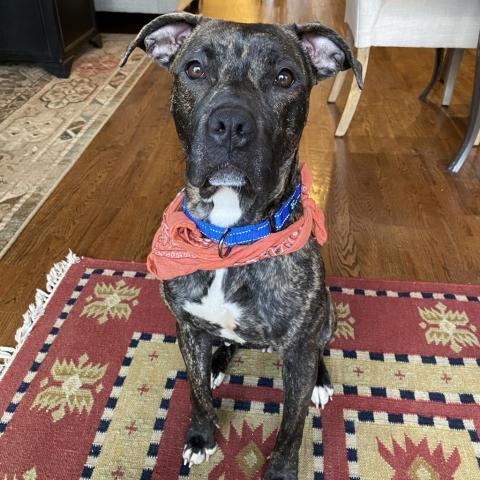 Name: Yara
Species: Dog
Location: One Tail At A Time, Chicago, IL
Age, Size, Sex, Breed: Adult, Medium, Female, Pit Bull Terrier
Description: "Yara is living in a foster home. Submit an application from our website and then make an appointment to meet…" Learn more
---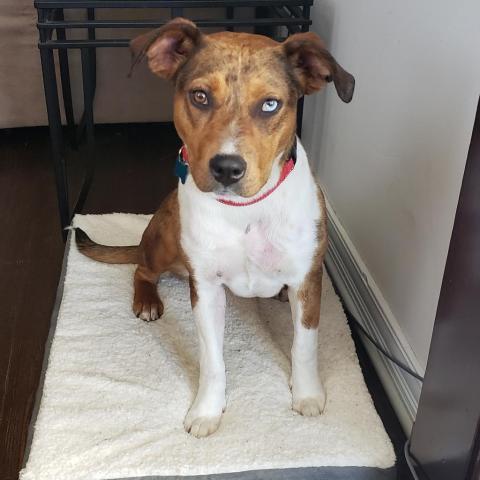 Name: Storm
Species: Dog
Location: One Tail At A Time, Chicago, IL
Age, Size, Sex, Breed: Young, Medium, Female, Catahoula Leopard Dog
Description: "Storm is living in a foster home. Submit an application from our website and then make an appointment to meet…" Learn more
---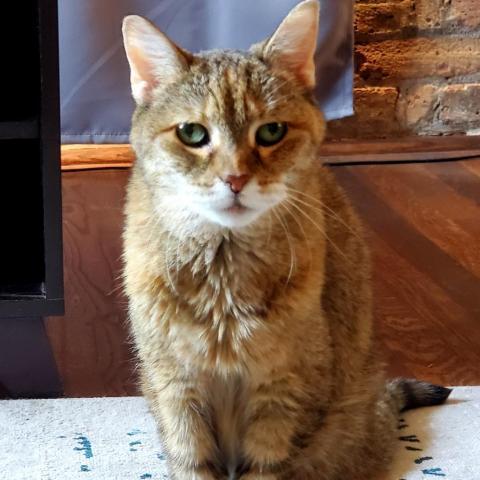 Name: Monica Moltz
Species: Cat
Location: One Tail At A Time, Chicago, IL
Age, Size, Sex, Breed: Senior, Medium, Female, Domestic Short Hair
Description: "Age: Senior Dog sociability: unknown Cat sociability: has lived with cats Kid compatibility: has met children and did well Likes:…" Learn more
---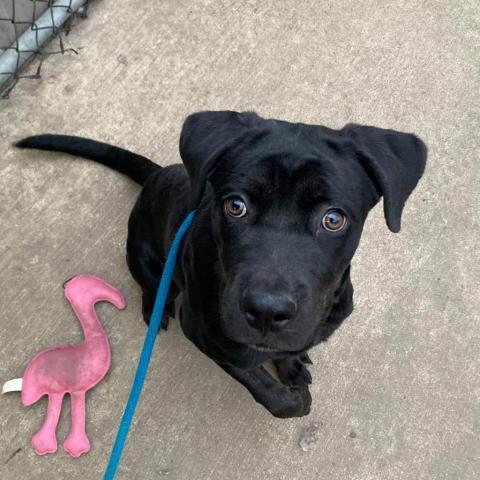 Name: Book Fair
Species: Dog
Location: One Tail At A Time, Chicago, IL
Age, Size, Sex, Breed: Young, Medium, Female, Black Labrador Retriever
Description: "Book Fair is living in a foster home. Submit an application from our website and then make an appointment to…" Learn more
---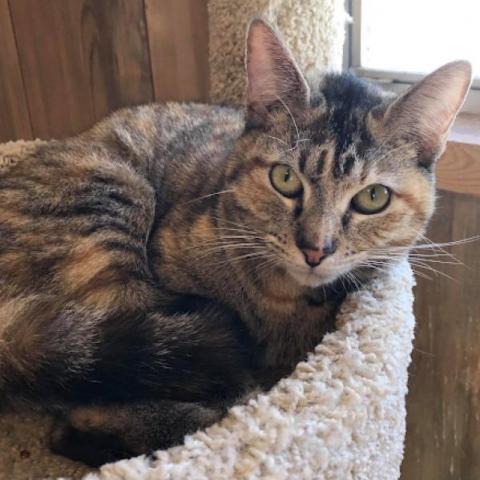 Name: Cava
Species: Cat
Location: One Tail At A Time, Chicago, IL
Age, Size, Sex, Breed: Young, Medium, Female, Domestic Short Hair
Description: "Age: ~ 1 year Dog sociability: unknown Cat sociability: unknown Kid compatibility: unknown Likes: Climbing, cuddling, perching on high up…" Learn more
---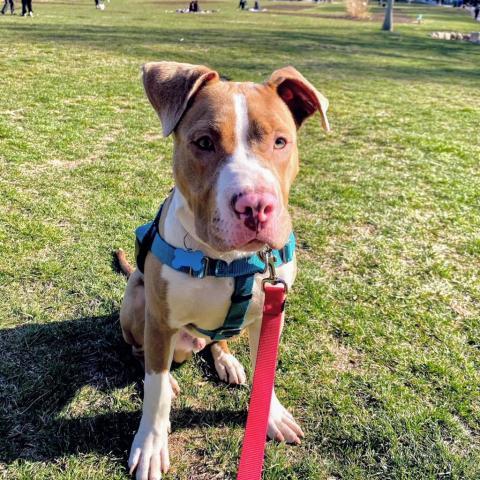 Name: Pastrami
Species: Dog
Location: One Tail At A Time, Chicago, IL
Age, Size, Sex, Breed: Young, Medium, Male, Pit Bull Terrier
Description: "Pastrami is living in a foster home. Submit an application from our website and then make an appointment to meet…" Learn more
---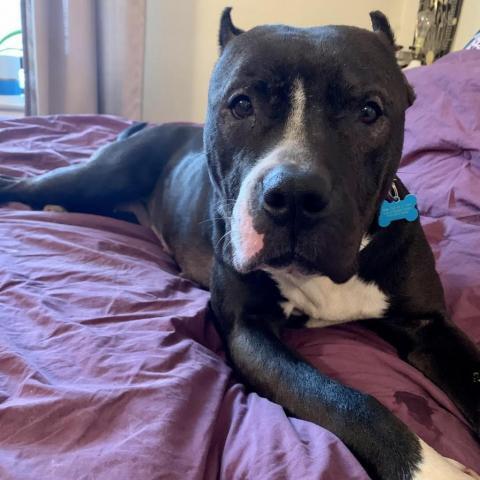 Name: Annie Sue
Species: Dog
Location: One Tail At A Time, Chicago, IL
Age, Size, Sex, Breed: Adult, Medium, Female, Pit Bull Terrier
Description: "Annie Sue is currently living in a foster home. Please submit an application and we will link you up for…" Learn more
---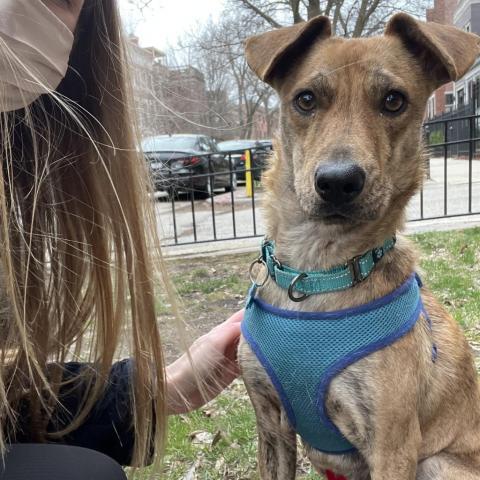 Name: Sugar
Species: Dog
Location: One Tail At A Time, Chicago, IL
Age, Size, Sex, Breed: Adult, Medium, Female, Hound
Description: "Sugar is living in a foster home. Submit an application from our website and then make an appointment to meet…" Learn more
---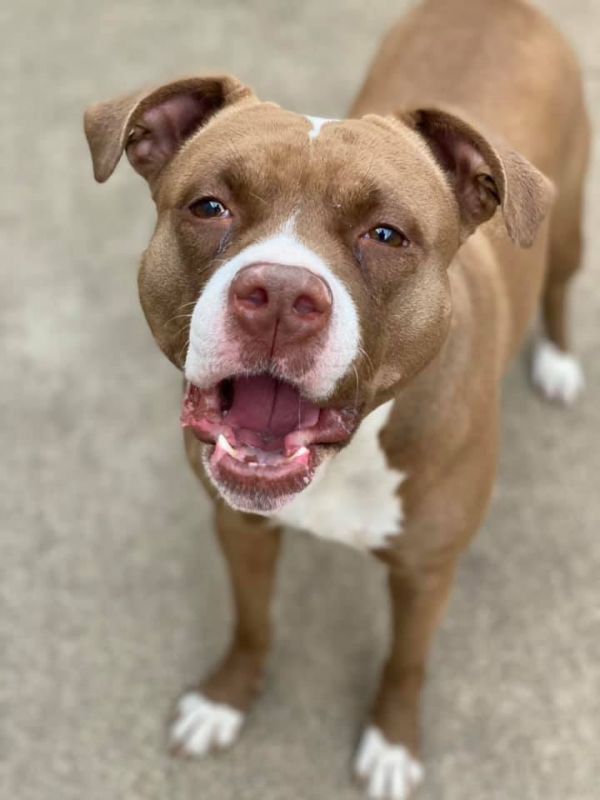 Name: Erin
Species: Dog
Location: Chicago Animal Care And Control, 2741 S. Western Ave., Chicago, IL
Age, Size, Sex, Breed: Adult, Medium, Female, Pit Bull Terrier
Good With: Dogs
Description: "Erin A225319 Erin is a 2 year old female who came into the shelter on 3/10/21 as a stray. Handling…" Learn more
---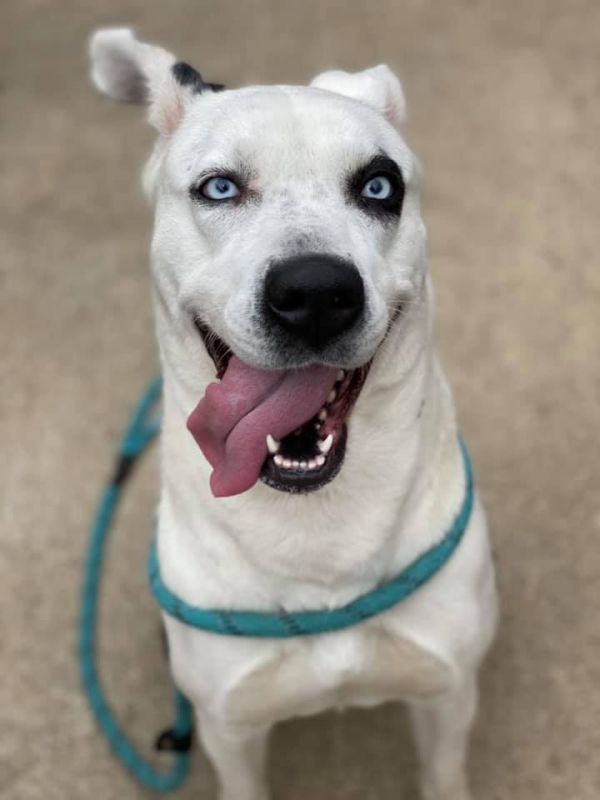 Name: Mila
Species: Dog
Location: Chicago Animal Care And Control, 2741 S. Western Ave., Chicago, IL
Age, Size, Sex, Breed: Adult, Large, Female, Husky Boxer Mix
Description: "Mila A225683 Mila is a 2 year old spayed female who came into the shelter on 3/23/21 as an owner…" Learn more
---
Name: Tiki
Species: Dog
Location: Chicago Animal Care And Control, 2741 S. Western Ave., Chicago, IL
Age, Size, Sex, Breed: Adult, Medium, Female, Pit Bull Terrier
Description: "Tiki A225431 Tiki is a 1 year old female who came into the shelter on 3/14/21 as a stray. Handling…" Learn more
---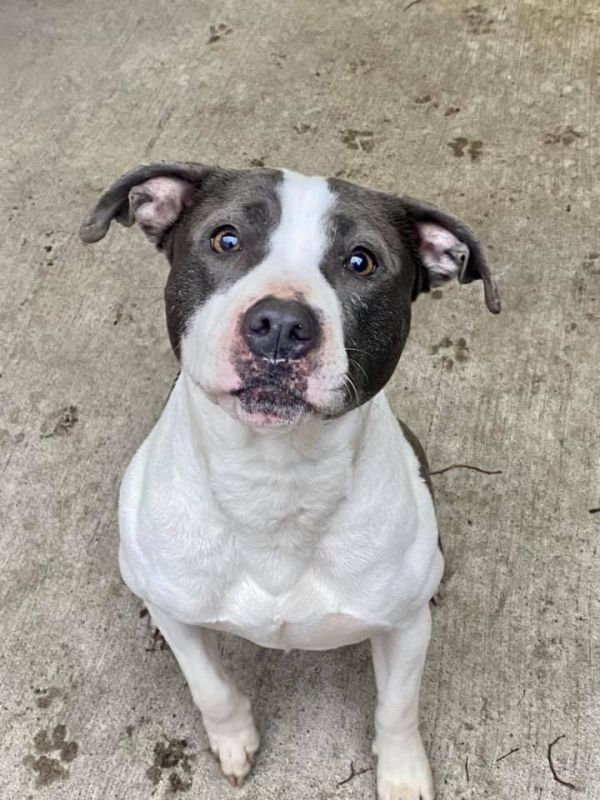 Name: Boa
Species: Dog
Location: Chicago Animal Care And Control, 2741 S. Western Ave., Chicago, IL
Age, Size, Sex, Breed: Adult, Medium, Female, Pit Bull Terrier
Description: "Boa A225487 Boa is a 2 year old female who came into the shelter on 3/17/21 as a stray. Handling…" Learn more
---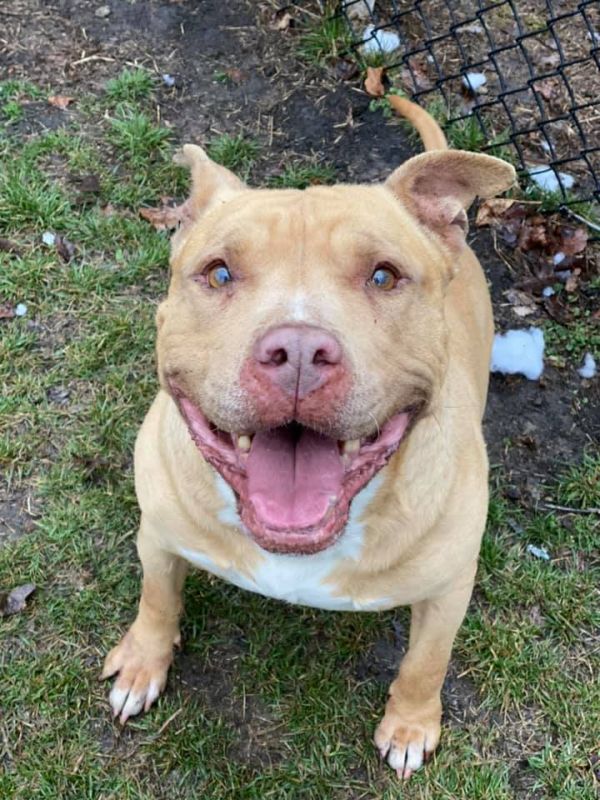 Name: Ferris
Species: Dog
Location: Chicago Animal Care And Control, 2741 S. Western Ave., Chicago, IL
Age, Size, Sex, Breed: Adult, Large, Male, Pit Bull Terrier
Description: "Ferris A225246 Ferris is a 5 year old male who came into the shelter on 3/9/21 as a stray. Handling…" Learn more
---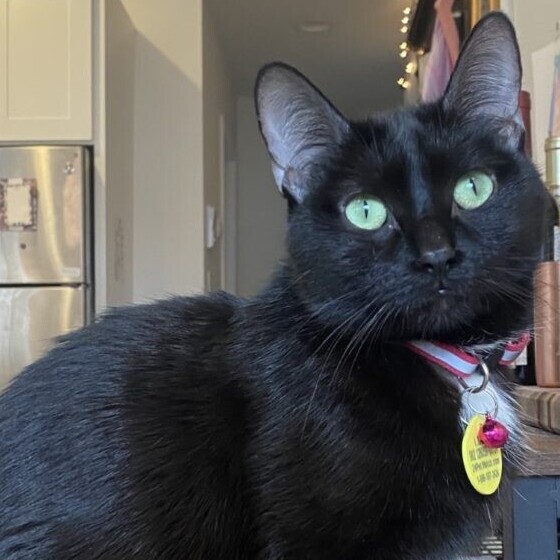 Name: Fatima
Species: Cat
Location: Hyde Park Cats, [email protected] ., Chicago, IL
Age, Size, Sex, Breed: Young, Medium, Female, Domestic Short Hair
Description: "3-year-old Fatima is a very calm and friendly cat. She likes to hang out around people and is quiet —…" Learn more
---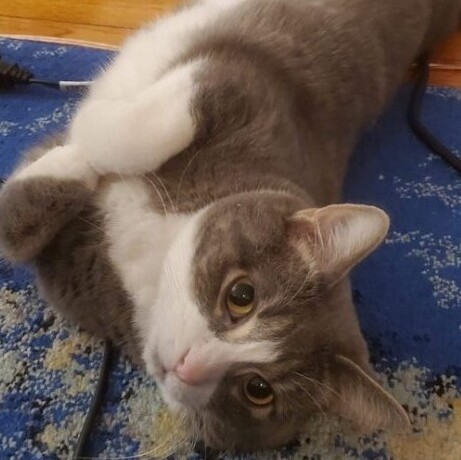 Name: Queen
Species: Cat
Location: Hyde Park Cats, [email protected] ., Chicago, IL
Age, Size, Sex, Breed: Young, Medium, Female, Domestic Short Hair
Description: "This two-year-old lives up to her name. She is a lovely little lady. Queen's not a big fan of loud…" Learn more
---